Smita Chutke and our family have been partnering up for almost a year! @smitascookery creates amazing recipes with our black garlic and we're consistently impressed by her creativity, her talent, and her business — make sure to check her out!
This dry rub is great on meat, fish, veggies, sprinkled on toast, dip, soup, eggs, etc.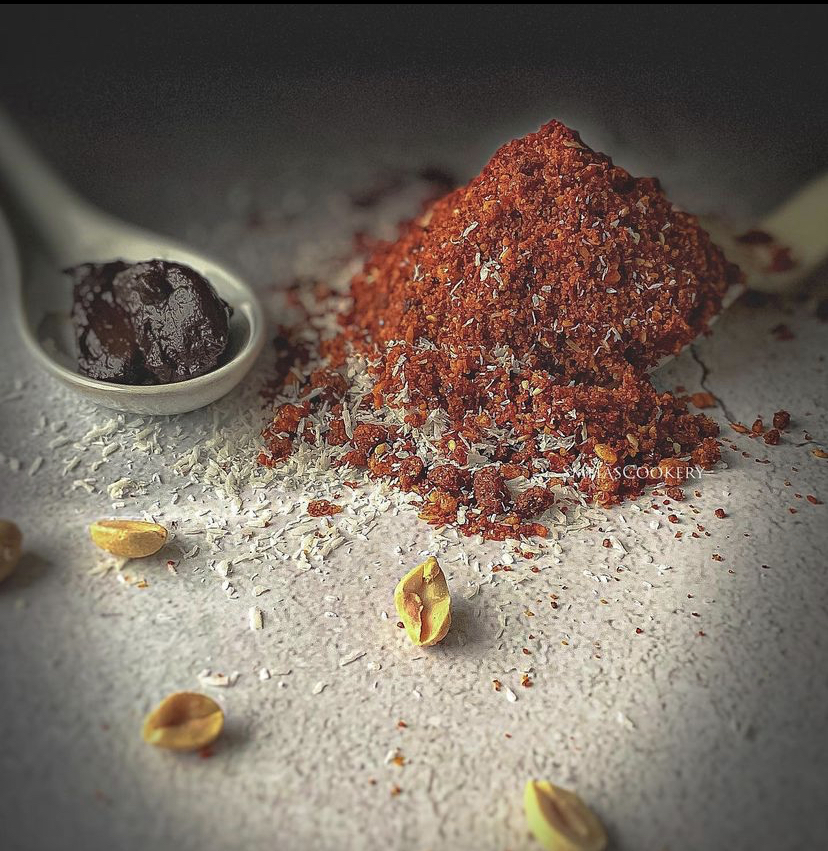 Ingredients
1/2 cup desiccated coconut, unsweetened
2 cloves Ribbon Road Farm Black Garlic
1/4 cup dry-roasted, unsalted peanuts
2 Tbsp white sesame seeds
1 Tbsp Kashmiri red chili (or chili powder of your choice)
1 tsp (or more!) of fine sea salt
Instructions
Toast the coconut in a dry skillet over medium heat, stirring constantly just until fragrant and golden — watch it closely, quick to burn! Pour into a bowl to cool.
Toast the sesame seeds in the same skillet, tossing frequently until they start to pop and are fragrant. Remove from heat and add chili powder, stir to combine while warm.
Add coconut, seeds / chili blend, peanuts, black garlic, and salt to a blender or food processor. Grind until course powder.
Taste and adjust accordingly. Too spicy? More coconut / peanuts / seeds. Too bland? More salt / spice!