Why do we cook? Other then the obvious reasons like making food safe to eat or more digestible, cooking as we know it these days demonstrates that food is more than just sustenance and we are passionate about it!
Cooking is an art, and so many people in the culinary world agree.
Cooking is a passion that longs to be shared — it is part of our culture that connects to our childhood, our family, and friends. We think sharing food is a powerful and creative way to reach and communicate with others.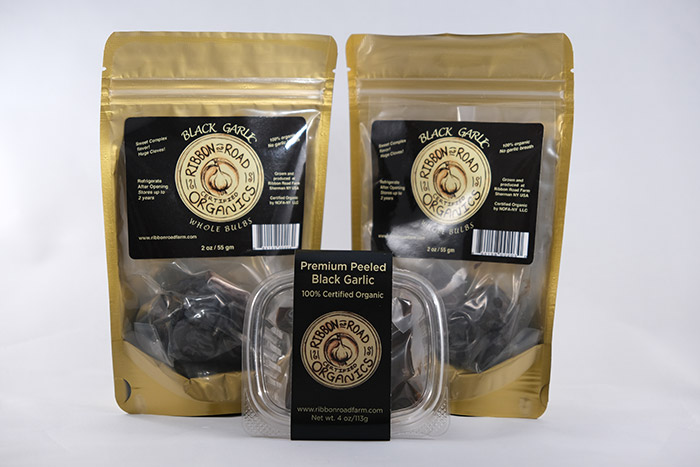 For us and our family at Ribbon Road Farm, the shared experience of cooking has led to the development and on-going refinement of our highly sought-after organic black garlic. It is in short… a super food and super ingredient. It is high in powerful healthy compounds, antioxidants, is supportive to a healthy lifestyle, AND is incredibly delicious.
In our propitiatory process of hot fermentation, we produce an artisan product. Its flavor is complex and its texture, silky smooth. The sweet balsamic, fig-like flavor blend with a subtle earthy-garlic taste that is distinctive too our product.
In many restaurant kitchens and homes over the years Ribbon rd black garlic has shown up in main courses, desserts, sauces, soups and entree's, and this is something we are very proud of.